Hurricane Leslie heading toward Portugal and Spain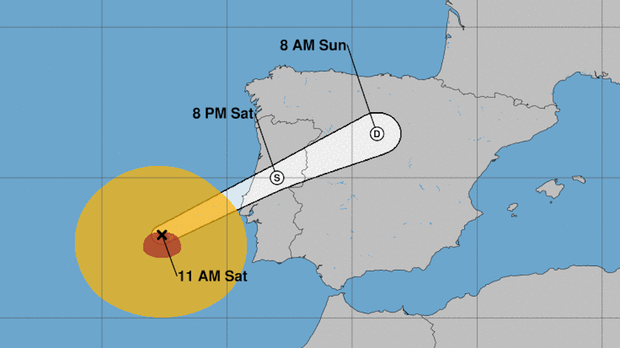 NHC – Hurricane Leslie on Saturday, Oct. 13, 2018
Hurricane Leslie, who has surprised with his turns, is heading toward Portugal and Spain, bringing heavy rains and high winds to the western parts of the Iberian Peninsula.
Although the National Hurricane Center (NHC, for its acronym in English) had established that the system would not affect any territory, but would remain in Atlantic waters, a new bulletin informs of modified trajectory of the system.
Portugal's weather service issued red warnings for Saturday night and Sunday morning.
Leslie is a Category 1 hurricane with winds of 75 mph. Regions of Spain should also be attentive to the system.